Caution, You are entering a Catastrophe area
by Callum Usmar
( Add to my favorite builders )

You have found my page.
If you were hoping for someone else,
TOUGH LUCK, HAHAHA.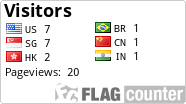 O'well, Thanks for visiting!

Bio

Name: Callum Usmar
Age: 16 (TFOL)
Occupation: Art student
Xbox live name: RedArmy CJ
Like: xbox, lego, airsoft, dogs, cars
Fav game: Battlefield Bad Company 2
Interested in: Military history, car design, cars, guns, writing music
Music: Nirvana, Ozzy Osbourne, Labrinth, Professor Green, VersaEmerge

I will not leave MocPages. I will upload some new stuff when I can be bothered/have the time in between art and writing and have built some more stuff. I have one already. Only time will tell people.


LEGO creations
Query for failed SELECT activity.* FROM activity WHERE activity.to_personid=38177 AND activity.regarding_personid=38177 AND activity.action!='invited' AND activity.action!='removed' ORDER BY activity.created DESC LIMIT 10